All You Need to Know About Repurposing Social Media Content on Pinterest to Grow Your Online Business
Every content strategist knows that keeping your audience engaged is the key to the success of your Online Business.Luckily, there are many different ways to keep readers coming back for more. From blogs and podcasts to news sites and social media profiles, there's so much great content out there in the world.
Recently, this idea of re-purposing content has started to gain traction and for a good reason. By looking at the brilliant things you have already created, you can reuse this content in a different format to enhance your brand and grow your audience.Do you ever wonder how some businesses seem to have so much luck finding content that works for them? Maybe you're like many other small businesses struggling to keep up with the content demands of your online marketing efforts.
The success of your brand, business, or organisation depends on your ability to reach and connect with various audiences. That's why it's so vital to repurpose content and leverage that content to your advantage.
Instead of spending your time researching new ideas and trying to create original content, let's take a moment to think about the different ways your online business can reuse its content.This article will cover everything you need to know about repurposing content for your business. Keep reading for tips and insights on implementing this strategy to your advantage.
What is Repurposing Content?
Repurposing content is creating a different piece of content from the same original idea. This can be done in a variety of ways. Here are six ideas for you to get your creative juices flowing: –
1) Turn your blog posts into podcasts,
2) Create videos from your images or photos,
3) Turn blog posts and landing pages into social media graphics,
4) Turn blog or landing pages into slideshows and presentations
5) Turn blog posts into eBooks
6) Put your blog posts, articles, or infographics on SlideShare.
Why Should I Repurpose My Social Media Content?
Why should I re-purpose  Social Media Content? The short answer is to grow your online business.  Successful online companies consistently churn out valuable content for their ideal customers.
The good news is that you can repurpose almost anything, but the bad news is that it's not always going to be easy.
Some content types are more accessible to re-purpose than others, especially those published initially online. So, suppose your content has originally been a blog post, an email newsletter template, a PowerPoint presentation, or an infographic. In that case, you can use a simple tool like Canva to resize your images for Pinterest. You can learn more here.
In general, though, as long as you have an original idea and have written something useful and valuable, people will be happy to read about it again in a different format.
What Role Does Social Media Play In The Growth of Your Company?
Social media plays a pivotal role in the growth of your company. If you're not already on social media, it's time to start now.
Social media marketing is an essential element of digital marketing. Social media involves encouraging your tribe to communicate with you as a business entity.
 Your customers can relate with you on your business website, business email, social media platforms such as Facebook, Pinterest, Twitter, and Instagram, or specialities sites such as blogs and forums. However, to take advantage of the benefits of social media, it is crucial to start participating in customer conversations.
The power of social media marketing is the ability to have direct communication with your customers. Engagement with customers will give you invaluable insights into the mindset of your customers.
These valuable insights and mindsets then help you develop more strategic content that addresses your customers' current needs and desires. Here you create a value-adding cycle where you give value and get value.
Social media platforms like Facebook, Twitter, and Instagram are free. They provide an easy way to reach out to customers. Although there are many different social media platforms, you'll typically find most businesses using Facebook and  Pinterest for their marketing efforts.
We recommend starting with Facebook because it has more users than any other social network (2.9 billion daily active users) if you're new to social media. It also has the most robust analytics tools available and offers flexibility regarding how you market your business.
However, if you don't want to focus on just one platform or want more engagement opportunities, consider starting your presence on other networks like Pinterest, TikTok, YouTube,  Instagram and LinkedIn.
Most social media platforms offer you some basic form of analytics for a business account. Social media analytics is the collection and analysis of data points that help you measure the performance of your social media accounts.
These metrics will help you assess your social media marketing strategy on macro and micro levels. Besides helping you see how social media contributes to your larger business goals, they can also help you gauge customer sentiment, spot trends, and avoid PR crises before they happen.
You'll look at likes, comments, shares, and saves to track social media analytics. Still, you might also monitor mentions and discussions of your brand or consumer insights by practising social listening.
Social media analytics tools help you do all this math while also creating performance reports to share with your team and stakeholders— to figure out where you're succeeding and struggling.
According to statista.com, the most popular social media network globally as of January 2022 is Facebook at 2.9 bn users, followed by YouTube at 2.6bn users.
Each social media platform will have its own set of target audiences. Pinterest, for example, has over 77% of its audience being women, as opposed to YouTube.  As of April 2022, approximately 53.9 per cent of YouTube users were male. By comparison, female users on the popular social video platform were roughly 46 per cent.
Using social media marketing to build and grow your small business 
You need to repurpose your social media content so that you can ride on the wings of the power of networking .
There is power in using social media marketing to build and grow your small business. No matter what kind of business you run and the audience you target, many of them will find you through one form of social media.
Social media is an effective tool to get the right web traffic to your website. Improved traffic, lead generation, and growing fan loyalty are among the top reasons marketers see value in employing social networks in their campaigns. (Statista, 2022)
What is the Role Of Pinterest In the Success of Your Online Business?Pinterest
is a social media platform for sharing images and ideas. Over
444 million
active users on this platform, making Pinterest an excellent resource for expanding the reach of your online business.
Pinterest
also doubles as a
search engine.
Many content creators research
Pinterest
,
Google
and
Amazon
to develop product development ideas.
People use Pinterest when they want something new but don't have a specific idea. It's like a visual search engine, guiding people to ideas that are just right for them.Customers don't always have the words to describe what they're looking for – but they'll know it when they see it. As they browse Pinterest content (called 'Pins'), they fine-tune their tastes and find the perfect idea.
People on Pinterest are looking to take action. They're here to enrich their everyday lives (dinner recipes, homework tips), celebrate special moments (birthday parties, bucket-list trips) and plan for what's next (home renovations, university, a new baby).
People use Pinterest to discover new ideas and products – so they actively want to hear from you. That translates into meaningful results and strong relationships with your target audience. For example, you could post blog posts (or any other business-related content) to your Pinterest profile and share them with your followers, who will then be able to re-pin your posts to their boards.
Re-pinning helps you build engagement and reach a new audience who may not have found you otherwise.
Pinterest also provides a unique opportunity for e-commerce businesses that want to drive sales through their profiles. When you post images of products on your profiles, customers can find out more about these products by clicking on the link in the description.
People on Pinterest are 80% more likely to say they're frequently shopping than people on other platforms. Pinterest is an excellent platform for selling your business products online.They'll see a product description, product pictures from different angles, reviews from other customers, and more!
Even if someone doesn't buy anything right away, they could still purchase later after browsing through your products on Pinterest.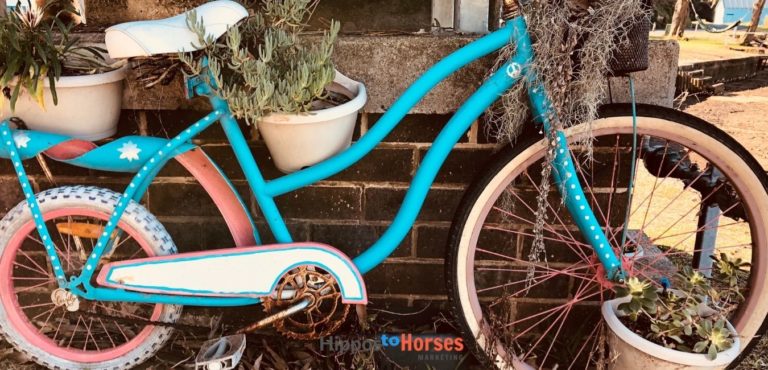 General Pinterest Statistics That Matter for The Success of Your Online Business as at 2022
Why should you repurpose your social media on Pinterest for scaling your online business.
In terms of global active users, Pinterest ranks as the 14th largest platform globally as of January 2022.The platform beats both Twitter and Reddit but ranks below social networks like Facebook, Instagram, TikTok and Snapchat.
At Over 70% Of Women, The Gender Divide on Pinterest May Be Narrowing
Women have always outranked men on Pinterest. But in a 2021 blog post, the company's global Head of Business Marketing identifies men as one of the platform's fastest-growing demographics.
82% Of People Use Pinterest on Mobile
Mobile devices have become a fixture of everyday life for millions of people. Web-enabled devices such as smartphones and tablets have evolved into essential communication, information, and entertainment tools.
I hope your website is a responsive one. If not, you need to ensure that your customers can access your content on desktop and mobile devices.Here's why, In 2021, the number of unique mobile internet users stood at 4.3 bn, indicating that over 90 per cent of the global internet population use a mobile device to go online. 
The number of mobile users on the platform has remained more or less constant, but it has been above 80% since at least 2018.
People Watch Close To One Billion Videos A Day on Pinterest
Not everyone associates Pinterest with video, but it's been a growth pillar for the platform. To support the growth, the company introduced Pinterest Premiere ad packages, which are set up to augment the targeting and reach of video campaigns.
 97% Of the Top Searches on Pinterest Are Unbranded
Why does this matter? It means that Pinners are open to discovering new products and ideas. Pinterest users are a receptive bunch.
61 % Of Pinners Say They Use Pinterest to Plan New Projects
While people use Pinterest in different ways, a significant percentage of Pinners are planners. Often, people come to the platform when they are in the early stages of a project or purchase decision.
8 In 10 Pinterest Users Say the Platform Makes Them Feel Positive
In August 2020, Pinterest declared that 50% of UK users considered it an online refuge. Other platforms have yet to catch up in the positivity department. For example, political advertisements were banned by Pinterest in 2018.
People may think this way because content moderation keeps negativity off the platform. According to the company report, 'one thing social media has taught us is that unfiltered content increases negativity.' 'Without deliberate moderation, platforms that connect people have only divided them,' it concludes.
Why Repurpose Social Media Content in Pinterest?
It is clear that Pinterest users are eager and receptive to new ideas. It is safe to say they come ready to take in content like a duck to water.
Content creation is a labour-intensive process. It involves researching, planning, producing, editing and publishing. Imagine if you had to repeat this process for all your online properties!  Overwhelming is the word that spring to mind, especially for me as an entrepreneurial parent.
Repurpose all your content and especially your social media to guard the time and flexibility freedom that you set out to create with your online business.
Keep Your Brand Content Consistent Across Multiple Platforms.
Repurpose your content to keep your brand consistent across multiple platforms. One of the biggest mistakes some online businesses make when launching their own social media pages is establishing a completely different brand for each platform.
What's the point in investing all that time in building up your brand identity if you're not going to use it on every channel?
Keeping your brand consistent isn't just important because it solidifies your brand equity; it also builds trust with your dream audience.
Building Trust Through Re-Purposed Content
It's essential to know who you can and cannot trust in any professional or personal relationship. It is safe to say creating content is a trust-building process.
People immediately ignore anything that doesn't come from a source they know and trust. So when you re-purpose content across multiple platforms, your customers will quickly identify your business.
Pinterest And Google Are Both Search Engines That Build Your Business
Repurposing your social media content  on Pinterest will expose your content to a larger audience for Free. 
Pinterest and Google are both search engines.
You can use Pinterest to see what people are searching for concerning your product or service and then use this information to develop new ideas.The more you know about what people are searching for concerning your product or service, the better equipped you will be when it comes time to create original content.
Did you know that the number of followers you have on a specific network affects your content's performance?On Pinterest, if you pin a certain amount of relevant, valuable pins consistently, you'll be able to see success. Each "re-pin" of your content counts as a view of your profile, which means it's sending more traffic back to your site.
If you can build up enough followers on Pinterest, this will be like getting a constant stream of relevant visitors to the site without paying for the ads. The power of Pinterest!
Use Automation and Software That Will Hasten Your Re-Purposing Process
Whether you're re-purposing content from your blog posts or images from other sites, you'll need some software to help you with the process. There are several platforms on the market that can help.
Use social media scheduling tools. Social media can feel overwhelming, and knowing you should be posting daily, can feel like a total drag. The most common social media scheduling tools are PLANN, Planoly, MeetEdgar, Tailwind, and LATER.
You are smart enough to do your research and select the best app for you. I use media scheduling programs to fit well with my batch working system. I can sit down and plan out weeks' worth of content all at once. I know that this content will reach my audience without me having to push a button.
Social Media Automation is the first of several steps you should take to ensure your business is efficient. Getting social media automation set up doesn't have to be challenging, but it does take time.
 So when you're first starting, don't worry about getting it all done at once because, realistically – life is happening. Pace yourself but do make an effort to implement it.
Conclusion on All You Need to Know About Re-purposing Social Media Content in Pinterest to grow your Online business
There are many ways to grow and scale your business. Still, if you want to take advantage of the latest digital marketing trends, you'll want to re-purpose your online content, particularly your social media on Pinterest.
Re-purposing your social media content on Pinterest is a great way to use this strength.Re-purposing content is also about developing unique content that builds your brand and business through research and observation.
Pinterest is an excellent opportunity for your business evolution.  It will help you introduce your business and blog to a whole new audience, increase your brand awareness, new leads, give you additional blog traffic, and increase sales.
Pinterest helps to reduce the number of steps from discovery to conversion, making it easier for people to get straight to the source. Pinterest is an excellent tool to help increase links back to your website, which, in turn, drives more traffic.  It is more effective at steering traffic back to a website. Because every pin includes a link, making it easy to lead it back to the image source. 
If you liked this article, you'd love our Weekly Email Digest. We send out regular emails with a life hack on starting, building, and growing an online business. Our weekly content will give you concrete ideas on how you can also acquire both time and flexibility freedoms. Click here to subscribe.