5 Simple Steps to Brand Your Small Business (Even as a Stay-at-Home Parent)
As a small-business owner (or aspiring small-business owner) and stay at home Parent, you know that building your business brand is crucial to getting your business off the ground. After all, without great branding, even the most brilliant idea might not see the light of day.
You've been brainstorming and researching different ways to brand your small business. You love what you do and are excited about starting your own company. But, as a stay-at-home parent, it can be challenging to find the time and money to invest in your Branding business.
You might have even entertained the idea of closing up shop, returning to your previous job, or taking a less risky side-hustle. Don't worry; you're not alone. Many entrepreneurs find that their small business ideas don't work out as planned.
But, if you're still in it for the long haul, keep reading to learn how you can brand your small business without spending a fortune.
Commit to Being a Full-Time Entrepreneurial Parent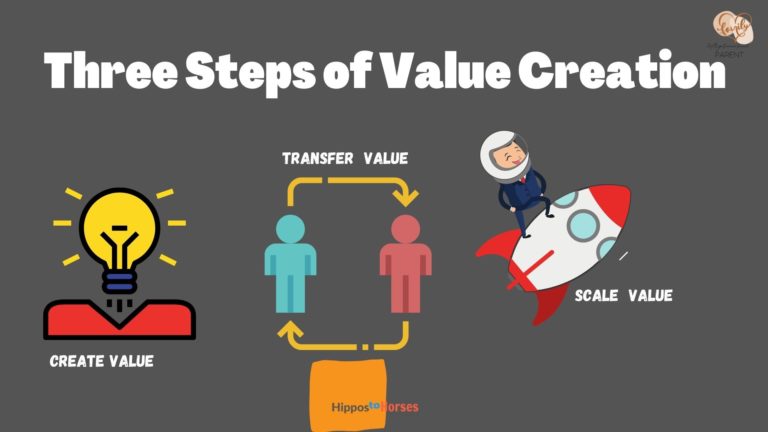 Here at Hippos to Horses Marketing, we use the Parents who Biz framework to build our business and those of our clients.  It is a straightforward premise. Imagine that you have three concentric circles.
Each circle represents your ability to add value to yourself and others. The inner-circle deal with you, the business owners. As the circle diameter increases, so does your business.
Yes! You need to address things in your life, you the ever-lingering self-limiting thoughts—the fear of failure and the need for perfectionism. Let go.
The next level in the framework will help you narrow down the type of online business you want to start. Once you accept and own the creation process, you can transfer value to others. 
The process of transferring the value is yours is starting and running your Small business.
The final step is scaling your business. Suppose you have found your secret sauce for your dream audience. It is only natural that you want more people to access your business and its products.
 In a previous blog, we addressed some of the things you can do to increase the probability of success for your Small business.
Let us now look at what brands their definition and importance for your business as a stay-at-home parent.
What is a Brand Anyway? Why is it important for your Online Business?
A brand is what makes your company meaningful to consumers. It's the reason why people choose one company over another.
Some people say a brand is a promise. Other people say a brand is a set of beliefs. At Hippos to Horses Marketing, we define a brand as you and me, i.e., Brands are us! Because they reflect who we are or who we aspire to be. Brands are also multifaceted, and it is the associations that we link to the name, mark, or symbol associated with a product or service that define a brand.
The keyword in this definition is associations. A brand is everything you think when you see a name, mark, or symbol. When you see Tesla, you might think of innovation, simplicity,  green Energy and design. You might think of  Elon Musk and his distinctive attitude towards engineering.
A brand is much like a reputation. Just like reputations, brand associations may not always be positive, however, because associations can be positive or negative
Many brands have a mix of positive and negative associations. Pepsi can be refreshing, tasty, and a source of joy, and on the flip side, Pepsi has negative associations with health. Virtually everything can become a brand, People, pets, concepts, Presidents etc. Today, the notion of a personal brand is not uncommon.  Again, this goes to prove our point that brands are us!
Brands simplify decision making
Brands help people filter information, simplify choices, and make decisions. If you know and trust a brand, it will be your first port of call when you need to buy a product or service.
Let us take a quick look at what brands are and the benefits to your Small business as a stay-at-home parent.
Brands are more than just a Logo.
Brands are not just a logo, a name or an emblem. There is more to a brand than only the physical or visual representation.
A brand should elicit emotion in its customers. This sensation or feeling can be positive or negative, depending on the brand experience.
Brands are distinct
Brands are so distinct, especially when it comes to the service industry think of Starbucks, a Barista has the power to make your cup of coffee magical. Yes! They can make a coffee experience exceptional through the quality of their service. They have to get the temperature of the water and milk right.
For example, most coffee shops, e.g., Costa coffee and Starbucks, have to get your name right to put it on your coffee cup.
 These two little things can make a big difference to your association with the coffee shop.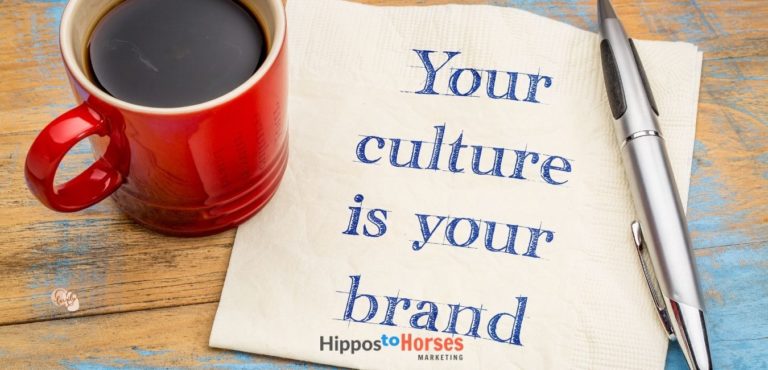 Brands convey so many cues.
Brands have a physical (logo, name) and dynamic (experience generated) part. A brand like  Coke can be easily identified by its logo, but we also have an emotional connection to the brand.  Both elements of the brand work together. They create a synergistic effect.
I bet you have seen some memorable Coca-cola advertisements. Don't they just make you want to drink a big ol' bottle of Coke?
The brand will appeal to more people because they feel good during and after its consumption.
Branding Your Small Business for Success
Branding is a process, and as an online business owner, you need to accept that it is a process. It takes time and a lot of tweaking to get it right.  Branding has been covered intensely on the Hippos to Horses Marketing website. To read more on branding, just click the link here.
Why is it essential to Brand your Online/ Small Business?
Branding your business is crucial because it helps you stand out in an increasingly crowded field. There are many reasons why branding is essential, but one of the most important is that it provides an opportunity to tell your story. When you brand your small business, you give people a way to get to know who you are and what you have to offer. It helps people understand what sets you apart from the competition. And when they appreciate who you are and what your business offers, they're more likely to support your business.
Branding is also a great way to set yourself up for success. People who support your business will be more likely to buy from you again and recommend you to their friends. When someone sees your logo, they'll recognise it as the company's mark that they trust. And when they see your name or hear you referred to as a business owner, they'll know that they can count on you to provide them with a high-quality product or service.
Branding is an integral part of any small business because it helps people understand what you have to offer. It gives people the opportunity to learn about your company and decide whether or not they want to support it – which means that branding is an investment that pays off in the long run.
What is the importance of a Brand Strategy for a small business? 
A brand strategy provides the direction of your brand and, by extension, your business. You can develop the standard by which to measure the success of your brand. If you measure anything, you make progress. You will know if your branding activities are helping your brand to achieve its goals. 
Some Quick Wins to Formulate Your Brand Strategy Include: 
Highlight your brand uniqueness – Branding highlights the differences that make a product or service better than its market competitors. 
Emotional connection – Branding creates a bond between the brand and the consumer, which in turn builds emotional ties of loyalty.
Intangible benefit – Branding increases value by adding an emotional significance that exceeds the rational value of the product or service. 
Engagement and connection – Branding is an effective way to convey information. Your brand should communicate the purpose of your business. 
The above sums up your winning brand strategy in a nutshell.
The Simple Steps to Brand Your Small Business as a Stay-at-Home Parent
Now that you know what a is brand. Even as a stay-at-home parent, it's crucial in your small business. It is time to put the strategy into action and start branding your small business.
Step 1: Simple Steps to Brand Your Small Business- Decide on a Brand name/ logo that reflects your business
Your goal is to create something that will serve as a foundation for your Small business but isn't so stuck in cement that you can't make changes when necessary.
Your logo should reflect who you are as an individual – not just who your business is or what it offers. So when designing a logo, keep in mind that it's a reflection of your style, not just the identity of your company. If you're unsure how to design a logo that represents you as an individual, ask your friends and family members for their opinions.
Here's how:
Start with a logo: In most cases, this is the first thing people see when they visit your site or come across your brand. It should be eye-catching and memorable enough to stick in their minds and make them think about you whenever they see it again. The best logos are simple, unforgettable and versatile – meaning they can be used in different ways (for example, on business cards, social media profiles or even t-shirts).
Create a signature style: This is the tone of voice (language) you use whenever you speak or write about your brand. It's how you talk to your audience and how you want them to feel when interacting with you.
Build a cohesive image: This is the look of your website, social media profiles, business cards, etc. It's what helps people recognise your brand at a glance.
The key is to make sure all of these elements work together, so they create a unique and recognisable image while also being flexible enough to grow with your business.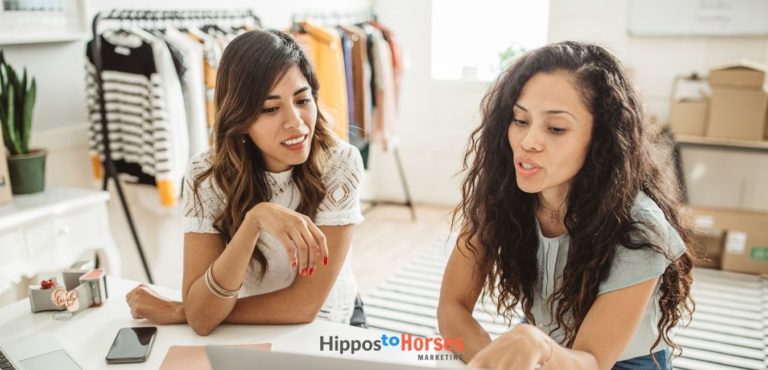 Step 2: Simple Steps to Brand Your Small Business- Design for your Target Audience and The Goals You Are Trying to Achieve.
It's vital to think about who you're trying to reach with your brand and what you hope to achieve by branding your business. For example, if your core target audience is men between the ages of 20 and 30, you may want to develop a brand that appeals specifically to that demographic.
The more specific your target audience is, the easier it will be for people in that demographic group to understand what your company has to offer.
Your budget. As a stay-at-home parent, the accounts will play when setting up your business. I advocate going with as many FREE solutions as possible.
A logo is not cheap to design; you can have one created for you at Fiverr, Upwork, or design one for yourself on Canva ( the free option).
If money isn't an issue, then, by all means, pay a professional designer to come up with something unique and original; just make sure that they understand what you want and can deliver what they promise.
You want your logo to stand out from the crowd and signal what your small business is about to the target audience. Incorporate all the quick wins discussed above.
Step 3: Simple Steps to Brand Your Small Business- Utilise Social Media to Create Free Brand Awareness
Social media is an excellent tool for entrepreneurs to utilise as a branding strategy. You can create brand awareness through social media channels like Facebook, Instagram, Snapchat, and more with time and investment.
If you have a website, your company's logo should be on it so that people will recognise it. You should also include your business name or slogan on the website. This way, any potential customers will know what they are in for when they click on the page.
For example, if you were opening up a bakery with delicious cakes and lattes, you would want to put "delicious cakes and lattes" somewhere on the site so that visitors know what your core business. Place the logo on the page's header (or even near your logo) or as part of your slogan.
Ensure your business name and logo are on your social media accounts. Your logo will help people recognise you when they see you on a different platform. For example, if they see you on Facebook, they will know who you are when they see your Instagram or Snapchat account.
You should also add a short description of your business under the logo and business name so that potential clients can understand what you do without clicking through to your website. For example, a bakery might include something like "Delicious cakes and lattes made fresh daily" in the description section under their logo and company name. This way, people who don't click through can still understand what your company does by looking at it online.
Online reviews are another great way to create brand awareness for small businesses. Even if you have a website or social media account, people might not visit them unless they already know about you. Online reviews are an excellent way to let people know about you without marketing yourself!
Reviews can be great for your business because they help establish trust. Having positive reviews on your website or social media pages will help potential clients trust you and choose your business over other companies. If someone is looking for a new place to go, they will likely look up reviews of the business before making their decision.
Online reviews also allow potential clients to see what others have said about your business, which is a great way to get an idea of what it's like before they visit you.
There are some ways that small businesses can get more online reviews, though:
Be sure that if someone leaves a review on your website or social media page, you leave them one in return. Creating a cycle of people leaving each other good reviews helps build up trust between businesses and clients. When someone gives a positive review and says that they did so because you asked them to, it is much more likely that others will leave a good review because they feel like they owe you one. If you have customers happy with your business, be sure to ask them to leave a review and explain how it will help you grow your business.
Online reviews are an essential part of any small business' marketing strategy and can be used in many ways to increase your online presence. Any small business should have online reviews on their website or social media pages to help potential clients decide whether or not they want to visit their business.
Step 4: Simple Steps to Brand Your Small Business- Develop a Growth Mindset and Grit mentality
The first step to branding your small business is to develop a growth mindset and grit mentality.
You might find it challenging to convince yourself of your capabilities. But you need to start believing that you can do anything. It's called self-efficacy. You know that you'll eventually succeed if you work hard and long enough.
In order to maintain this growth mindset and grit mentality, be sure to read books about people who have achieved great things in their life, give yourself a break when needed so that you can recharge, and surround yourself with people who will help encourage your brand and business growth.
If you are reading this blog, you have a desire for more in life. Start small and build big. Much will depend on your mental awareness of confidence and taking courageous action (starting an online business). It will be based on what you believe. You will let go of your fixed mindset and adopt a growth mindset. Allow yourself to learn new things, make mistakes, learn from your mistakes and keep going.
Hippos to Horses Marketing started with an  Instagram account. Good old social media give us the stepping stone to online business. If you look at our Instagram page, you can see the evolution. Hippos to Horses Marketing then opened up Facebook and Pinterest accounts, and it is safe to say, Social Media give us the courage to start our business.
The point we are making is that you can start a business in ten minutes; you just need a social media account of your choice, an email service provider ( Email marketing is so important). All you have to do is simply just start! It's that simple.
Fear is so limiting. It paralyses us, and we are not able to move. Most of the fear resides in our mindset. Fear feeds those limiting narratives that we constantly consume. We fear making mistakes. We do nothing. We watch others building their dreams and confidence as they navigate the entrepreneurial waters. We stand by the sidelines and cheer them! With perfection as the unattainable standard, it's no wonder we stop dead in our tracks.
A growth mindset sets you free to fail, learn, make mistakes, try, try again, get it wrong, get it right and keep learning. We are not born with all the skills we need to succeed. We have to learn a lot, and learning does not end with formal education.  Learning is a lifelong process. There is no endpoint.
A growth mindset permits you to learn new things and ways of doing things. It sets you free from a fixed mindset by allowing you to explore other ways of doing things.
I have learnt that I can work from anywhere and serve a global audience. However, I have also accepted that perfection limits our potential. Perfectionism stops us dead in our tracks.
Step 5: Simple Steps to Brand Your Small Business- Success leaves clues. Follow and Get Advice from Other successful Small Business Owners
If you are starting in the online entrepreneurial sector, you can quickly scale your business by following in the footsteps of your baddest online Gurus. You call read all about it in this blog article. Click link.
I would encourage you to seek business mentors who have walked this entrepreneurial journey. Do your due diligence when engaging the services of a mentor.
Mentors come in different forms. You could be mentored in a membership site or Facebook group. You may consider starting a pow-wow group as Benjamin Franklin did with a group of his peers. Napoleon Hill also encouraged the formation of such groups to share knowledge, business skills, and networking. These peer groups also serve to build your networks.
You could also read books, read blogs such as this one, listen to podcasts, YouTube videos etc.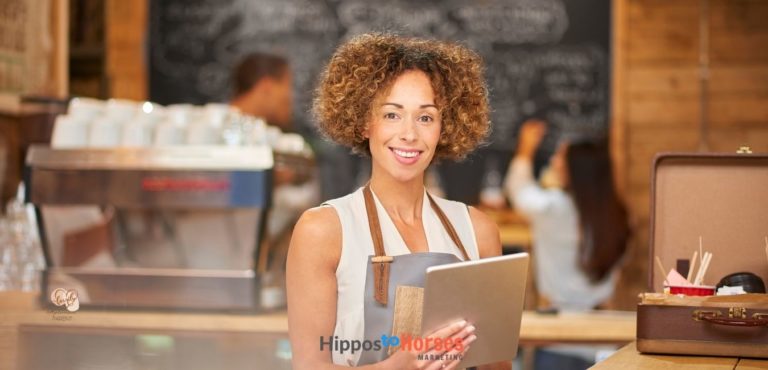 Final thoughts on the Simple Steps to Brand Your Small Business as a Stay-at-Home parent
The steps are simple if you accept that it is not an overnight project but an entrepreneurial journey.
The Parent who Biz framework will help you ease yourself into the entrepreneurial mindset and guide you to the right business for you. Once you know the right business, you can work on branding it for success.
As a stay-at-home parent, you are constantly thinking of innovative ways to lessen household chores, encourage greater consumption of vegetables, and reduce the kids' time on the screen.
You are already way ahead in the creativity game, so you can brand your small business with the same skills you used to innovate around your home. You've got this!