3 Things I Would Do Differently if I Started My Online Business Again
Many people ask me what it's like to start a business. And, more often than not, I give them the same answer: It's tough. Starting a business is no easy feat. I've been thinking a lot about the early days when I started my online business.
The decisions I made, the fear I felt, the convictions I held. What would I do differently if I started my online business again?
My goal for starting an online business was to give me two freedoms, time and flexibility. The added benefit of extra family income is a welcome bonus.
Now it's time for you to quit beating yourself up about the frustrations you experience with your online business because this is how the process goes!
It takes lots of self-belief and patience before we can start to make investments in our businesses; that lead to growth. Yes, we will make some excellent and some unwise decisions along the entrepreneurial journey.  Take all the outcomes as learnings – a growth mindset.
But now, with the benefit of hindsight, I am wiser and would make different entrepreneurship decisions. 
There are many things to think about when starting a business, from the initial planning stages to the day-to-day tasks that keep your business running.
In this article, I want to share three things I wish I had done differently when I started my business. These are the mistakes and limiting mindsets that I made early on, which cost me both time and money.
Hopefully, you can learn from my mistakes and avoid making them yourself if you're just starting.
There are many things to think about when starting a business, from the initial planning stages to the day-to-day tasks that keep your business running.
If you're still wondering what you could do differently, I would do three essential things differently if I started my online business.
Why Is an Online Business Model Good for Entrepreneurial Parents?
Being at home with the kids is a rewarding experience. It is a privilege to raise them and pass on our values to them. I, for one, do not take it for granted.
If you are like me, I know you value the progress you see your children making. Isn't it incredible when you look back at the photos of the kids taken a few months earlier and see the difference in their appearance, knowledge levels and skills? How fast they blossom.
Parents who decide to put aside their careers to raise their children are best suited to pursue this online business model. In a previous blog,  I discussed the unique challenges we face. I advocate for you to work from home because you are free to set your schedule.
I realised that I still needed to be with my children. I needed a business model that allowed me the most significant opportunity to serve others and be truly present for my family. And now, with my business, I get to do both.
The benefits of starting an online company of your own far outweigh having a fixed schedule and having to 'ask' for permission to be away from your desk to attend your child's end of year class presentation.
I hope I am not painting a rosy picture here. Making money ethically online is not easy, but it is possible. It takes a lot of humility to learn new concepts and a growth mindset to continue learning as your business grows.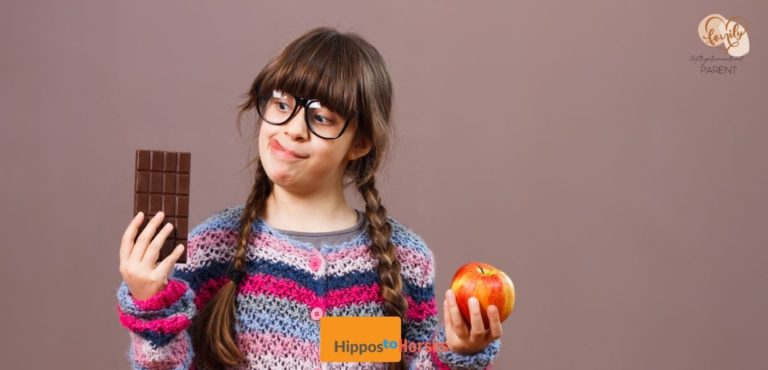 The First Thing I Would Do Differently If I Started My Business Again: To Be Very Intentional and Strategic with My Content Creation.
In the early days of my business, I was winging it. I would write blog posts, make videos or whatever else felt like a good idea at the time. I never really planned anything out and just kind of did what seemed to come naturally at that moment.
Now I know better; your online business needs a strategic content plan like any other business in today's digital world. I learnt this gold nugget about two years into the business. Every bit of content that you generate is geared toward helping you achieve your business objectives.
Creating content can feel like tiny little drops of water in a bucket. You spend time creating unique content, only watching that bucket fill with due diligence (scheduling, editing, posting at the optimal time) and promotion (creating more content to push your core content).
It can feel overwhelming, the whole content creation process. It becomes easy to give up. Do not give up at Hippos to Horses Marketing; we use a content batching system for producing our primary content.
As an Entrepreneurial parent, you will need a system of generating content that ensures that you are consistent in quality and frequency. Here is a FREE Content Calendar Template to get you organised.
The tiny drops do add up! As you build your quality content arsenal, you reap the benefits because you will have some excellent content to promote.
Most Online businesses' objectives involve growth in one form or another. Growth objectives Manifest themselves as
Increase in yearly revenue: Selling more products, affiliate programmes, advertising income.
Increase in traffic to own website by X%
Growing your Business Email list to 200,000 subscribers by the end of the year
Increase the number of subscribers and followers by X% on your social media properties
What is the mission and the message of your Online Business? At Hippos to Horses marketing, we want all entrepreneurial parents to start and build an online business.
You need a plan of action for how you will create content regularly to grow your online business. The content you create must help you to achieve your business objectives.
A neat little tip: Always ask yourself the following question at the beginning of your content creation process. After consuming my content, what do I want the reader (listener, viewer) to do?
The answer should be linked to your business objectives. Suppose you want your readers to learn how to implement Email Marketing in their own business. You could offer a Lead Magnet that would help them implement Email Marketing, and you could simultaneously grow your email list by exchanging your lead magnet for their email address.
I would do this differently if I were starting over again. It is essential to be intentional and strategic about your content creation to grow your business in the long run. I would ensure that each piece of content that I create is geared toward building my online business
Creating content is a crucial piece of running a successful online business – but don't forget to spend time promoting that content once you've made it!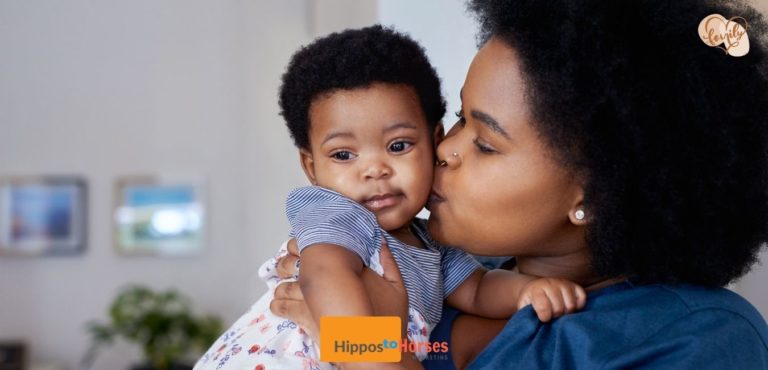 The Second Thing I would do differently If I started my business again: To Automate my social media scheduling so that I can free up time to create products.
Letting go is a great strategy. I love my business, so when it just became too much for me alone. I had two choices: hire someone else or do everything myself and risk burning out.
But there is a third option: automation. Online business owners must look for ways to automate as many essential and non-essential processes so that you are not bogged down doing mundane tasks that a machine can do with ease and precision.
When starting and growing an online business, there are many things to think about – from the initial planning stages to the day-to-day tasks that keep your business running.
The first automation you should set up is a Social Media Automation process. Social media marketing is an essential element of digital marketing. Social media involves encouraging your tribe to communicate with you as a business entity.
 Your customers can relate with you on your business website, social media platforms such as Facebook, Pinterest, Twitter, Instagram, or specialities sites such as blogs and forums. However, to take advantage of the benefits of social media, it is crucial to start participating in customer conversations.
The power of social media marketing is the ability to have direct communication with your customers. Engagement with customers will give you invaluable insights into the mindset of your customers.
There is power in using social media marketing to build and grow your small business. No matter what kind of business you run, the audience you target, a large chunk of them will find you through one form of social media.
Social media is an effective tool to get traffic, not just any traffic but the right kind of web traffic to your website. Improved traffic, lead generation, and growing fan loyalty are among the top reasons why marketers see value in employing social networks in their campaigns
Social Media Automation is Your Key to Productivity
Use social media scheduling tools. Social media can feel overwhelming, and knowing you should be posting daily can feel like a total drag. The most common social media scheduling tools are PLANN, Planoly, MeetEdgar, Tailwind, LATER.
You are smart enough to do your research and select the best app for you. I use media scheduling programs to fit well with my batch working system. I can sit down and plan out weeks' worth of content all at once and know that they will be shared with my audience without me having to push a button.
Automation starts with you developing and implementing a series of steps that lead to the desired result. If you can document these steps, then it becomes a process. Establish the processes that run your business and automate them
You will now have more time for other creative tasks in your online business. Social Media Automation process removes the worry about posting on social media channels manually (or scheduling posts ahead of time).
Social Media Automation is the first of several steps you should take to ensure your business is efficient. Getting social media automation set up doesn't have to be challenging, but it does take time.
 So when you're first starting, don't worry about getting it all done at once because realistically. Pace yourself but do make an effort to implement it.
If you start building your social media following early on, you can use that following to create your email list for future promotions for new products or services that you want to launch in the future.
Now let us look at the second automation every online business needs, i.e. Email Marketing
Set up your Email Marketing and grow your Email List
The second process you need to automate is your email marketing. Email Marketing is the promotion of your business and its products using email as a communication medium. This definition clearly shows that email marketing has a lot to do with building your business.
Consistency through Automation
Why is consistency important? At Hippos to Horses Marketing, we believe that consistency is a superpower – small things, when done purposefully, become phenomenal! Automation of your Email marketing process guarantees consistency.
 Email Marketing is like an online sales team knocking from door to door, offering your customers value. Value can manifest in different forms: – content, brands, promotional offers, industry insights, motivation etc.
Email marketing is vital for most online companies; an engaged email list will be the fuel that powers a business .your business!
Creating a robust email marketing strategy helps you reach and connect with your ideal target audience. Writing an email is very intimate, especially writing in your voice.
 In a blog article by H2H marketing, every business can attract a unique and distinct target audience by simply using a language that resonates with them.  As a business owner, you should write exclusive emails to your subscribers.
It is often said that where there is a focus, energy flows. Grow your business by setting up an Email Marketing Strategy. Click on the link here to download your Free Ultimate Email Marketing Guide.  
Sometimes the best way to avoid these mistakes that entrepreneurial parents make when growing an online business is to simply implement. Just do it
It makes sense to start an email list for your business because the list can always be used for marketing your business in the future. You never know what products or services might be in demand five years from now, and having a list of people interested in hearing about those new products or services will help you reach them.
 Even if you're not currently using email marketing, you should always use an email service where you can collect and store emails that people give to you at an event or when they make a purchase.
Register your business with an Email service provider (EPS)
As a new business owner or someone new to email marketing, you may want to start with an ESP that allows you to test the application before commencing with the paid version.
Hippos to Horses recommend Mailchimp and Converkit ( we are not affiliated with any of them, we only recommend them because we have used them in our own business).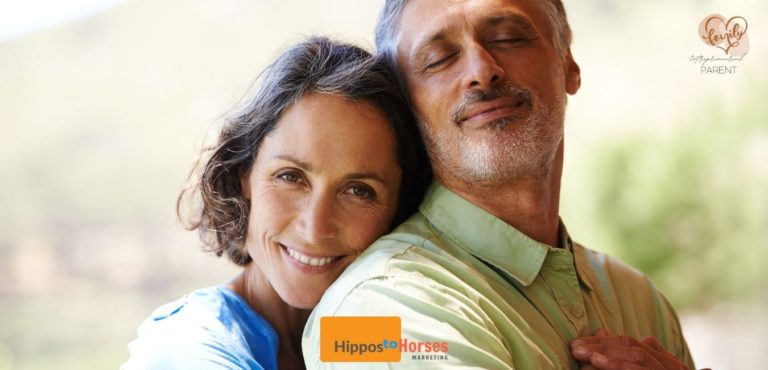 The Third and Final Thing I would do differently If I started my business again: To Set up my Search Engine Optimisation (SEO) strategy so that I can grow my Online traffic organically.
One of the most critical decisions I made early on in my business was not investing in SEO. I had a great website and blog, but the traffic wasn't there.
I didn't know anything about SEO back then, so I thought it would be too difficult and time-consuming to implement
So, what happened?
I spent too much time finding new blog topics to write about each week. And that time could have been better spent investing in marketing my blog posts or creating more content.
If I had started my online business with an SEO strategy, I'd have saved myself months and could have scaled faster by focusing on other parts of my business. Something that I should have done differently when starting my online business.
If you're looking to create a sustainable business online, you must have a solid SEO strategy.
What is SEO?
SEO stands for Search Engine Optimisation and is the practice of increasing the quality and quantity of traffic to your website through organic search engine results.
Organic traffic is any traffic that you do not pay for. So here's an example go to Google. Type in words Hippos to Horses Marketing. You will get multiple listings on the page.
The first type of listing I get is the Google shopping ads, the extensive section on top. You can tell it's an advert because it says sponsored in the top right-hand corner. Below that, you may see other adverts.
Usually, the SEO optimised organic listings will appear after the adverts. So, when you optimise your website correctly for SEO, you will appear in their organic section.
It is about attracting organic traffic to your website when people are searching for something using search engines.
Why is SEO important: On-page ( content ), Off-page ( social media )
SEO is super important for numerous reasons. If I go back to my example I just showed you of a yoga mat, if your business provides yoga mats, but your website does not show up for a search of yoga mats, you're missing out on a ton of sales.
While paid advertising, social media and other online platforms generate traffic to websites, most online traffic is driven by search engines. On top of that, organic search results cover more digital real estate, appear more credible to savvy searchers, and receive way more clicks and paid advertisements.
For example, only 2.8% of people clicked on paid advertisements in all US searches. That statement alone should tell you why and how important SEO is.
Search engine traffic is more targeted and therefore more valuable because it CONVERTS better. Conversion could mean buying your company's product, joining an email list, buying your product, signing up or requesting your service or whatever your desired call to action is.
 They are more likely to be in buying mode (or closer to it) vs someone who just stumbles across something on social media. 
SEO traffic can lead to more traffic to your website. The flow of traffic to your website will continue for years to come. It's the gift that keeps on giving.
SEO Traffic is more consistent – Once you optimise SEO for your website and start getting good organic traffic, it can last for months and even years, depending on how relevant your topic is.
SEO traffic is passive – It takes a long time to get the engine up and running, so be patient with your SEO efforts. Once your traffic picks up, it will be consistent. You can start to monetise your website by showing affiliate companies the worth of your business
It is essential to set your  Google search console: There are many YouTube tutorials to follow. It is straightforward to set up.
Top Tips to Set your SEO Machine in Motion
Understand that you have a limited amount of real estate on your site's front page. If you have a long-form piece of content you are planning to publish, try to figure out how much space it will take. You might be better off creating multiple pieces of content on the same topic rather than one long one (although there are no rules against doing that).
If you create multiple pieces of content around similar topics, it can help increase the overall authority of your domain. More people will find your site when looking for related terms, and it encourages them to link back to your site if they feel that your content is valuable. That's because sites linking back to you will help boost your rankings in search engines (and Google loves links!)
It sounds like common sense, but make sure that people can find your content easily when you publish. If no one can see your content, no one can share it or link back to it.
Creating Content that Makes People Want to Share
It's not enough to just create good content. You also have to make it easy for people to share that content on social media sites, like Facebook and Twitter. How you do this will depend a lot on your unique situation. Keeping in mind that we're trying to get link-backs, here are some of my top strategies:
Include a share bar or other widget.
You can easily add buttons, such as social media buttons that people can click, "Tweet This" buttons that show the tweet along with a shortened URL, and even buttons for things like Email and Pinterest.
Once you add these widgets to your site, you'll start seeing a massive spike in the number of people who share your content on social media sites.
Give people a reason to share your content.
Sometimes, the content will include something that makes people want to share, such as a contest or giveaway for prizes such as money or products. You can give people a reason to share by creating compelling graphics and adding them to the post (or even including them in an email).
As an example, I like using Images from Canva. That allows me to embed high-resolution images anytime I want without worrying about violating copyright law! But really
Remember to give people more options over how they want to share your content. Your Dream customer will support you by sharing your content.
There are several schools of thought on creating compelling content; however, I often use one simple: respect your reader and make the experience pleasant.
Do not forget to upload the Yoast Plugins to help you optimise your SEO effects on your website's pages and blog posts. There are many YouTube tutorials for you to follow. It is effortless to set up.
Final thoughts on What I would do differently If I started my business again and what I will do with my next Online Business!
My final thoughts of what I could have done differently if I started my business again, I would implement these three strategies to increase traffic to my website and grow my email list.
Each decision and each mistake I've made have led me to this point in my life. You do not have to take the long path; I am your bridge to the other side. Remember the following as you work on your online business: –
Strategically create all your content to drive and feed into your business objectives.
Increase your productivity and decrease social media overwhelm by automating most social media and Email marketing (especially the onboarding process).
Start implementing SEO on all your online properties to make it easier for your dream audience to find your Business.
It's not too late for you to start optimising your online business. You now know what I would do differently if I started my Online Business today.
If you liked this article, you'd love our Weekly email digest. We send out regular emails with a life hack on starting, building, and growing an online business. Our weekly content will give you concrete ideas on how you can also acquire both time and flexibility freedoms. Click here to subscribe.