Share on facebook
Share on twitter
Share on linkedin
Share on pinterest
Share on whatsapp
What Every Entrepreneurial Parent Should Have at Home Before Starting a Home-Based Business (And It's Not a laptop).
There's always a feeling of elation when starting something of your own, like a crafting project, DIY house renovation, or even brewing a cup of coffee. Exhilaration is the word I would use for the feeling you will get when you finally take the plunge and start your own business—an avenue for you to pour your ideas, creativity and entrepreneurial spirit. Entrepreneurship avails you the opportunity to make mistakes that will help you discover your inner strength.
Your business is like a baby. You need to foster your baby with good nutrition. Like a child, your business will grow and develop to the point that you will start getting a return or profits. You have reached the point of financial freedom and time flexibility. So now you can say with confidence that finally, you are living the dream!
You can now proudly claim the title of 'entrepreneurial parent '.
At this point, you hear cheerful music in the background, bluebirds twitting in the treetops, and the sun's rays breaking through your window. All is genuinely well with your world.
Until you realise that clothes need washing, the house needs cleaning, the family needs nutritious meals, and not to mention all the after-school activities. (Piano, swimming, football, ballet, special maths, etc.). All these tasks need to be done, and most of them are to be done by you, my friend.
Welcome to life as an entrepreneurial parent. You are constantly juggling so many plates. It is hard; why lie? If you're in a situation where the house is getting chaotic. The business is becoming more of a chore than a joy. You are in the right place because this article is for you. Every entrepreneurial parent should have a household cleaning manual. A Guide to help you manage your household chores and free up time to grow your business.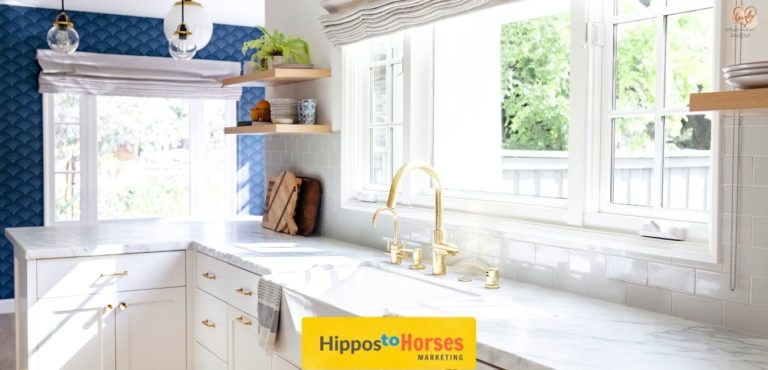 Every Entrepreneurial Parent Should Define Their 'Perfect' Clean Home.
If you're like me, there is nothing as beautiful as the smell of green pine in a well-clean house (I also like the smell of bleach, especially in the bathrooms). Windows glistening, floor shining, carpets vacuumed, cushions on the sofas. Everything has a place, and everything is in its place. A few words come to mind tidy, fresh and clean.
But again, let's be honest. Life is too short to be stuck doing mundane tasks. You would rather do other things than clean and tidy on repeat 24/7 and 365 days a year.
Household chores should not hinder you from pursuing your dreams. You should not feel bogged down by household chores. And on the other hand, the house should not become chaotic and cluttered. You have to find a delicate balance.
When the kids were younger, I had lots of soft and Bric-a-brac toys. I was constantly stumbling on them. As the kids have grown, we've moved to smaller pieces of Lego, Barbie dolls, action figures and Nintendo switches. Every stage needed a modification to the cleaning schedule. Below is a sample of my cleaning plan for your week. If you'd like a template, just click on the link to download your very own template. You can adjust and modify it as you see fit.
Every Entrepreneurial Parent Should Invest in Household Automation.
I'm a techie at heart. I would not mind spending the day at a household appliance store, learning about the latest gadgets. I am always keen to discover how these gadgets will increase my cleaning efficiency.
My dream would be to invent a robot with the ability to put dishes in the dishwasher, mop the floors, and vacuum the carpet. My dream robot should also separate laundry, put it in the washing machine, dry, fold, and put the laundry neatly in the cupboards. I don't know if I would push it too much if the robot also ironed all the clothes.
Well, until someone actually designs and commercialises my aspiration robot, You and I still need assistance keeping the house clean. Look, I am not going for the Martha Stewart – Maria Kondo tip-top condition. Just your regular Stay-at-home parent with a business and a life kind of way. But in a state that creates an environment conducive for your family. You have every right to decide what this looks like for your family.
If you are the primary carer in the house, then you know you want to create an environment that benefits your family's health and well-being. There is no right or wrong setting. What works for your family will not work for another's family.
Every Entrepreneurial Parent Should Invest in a Dishwashing and laundry Machine
You are a busy Entrepreneurial parent, not to mention the other life challenges that require your attention.
If you can invest in a dishwasher. According to an Intertek UK study, you will save 51 minutes daily. According to this study, people spend up to 60 minutes of the day washing up after meals and only 9 minutes loading a dishwasher. Entrepreneurial parent, there you have it 51 minutes that you can invest in growing your business and being present for your family.
In addition to saving on time, dishwashers save on water and energy. Intertek UK study showed that using a dishwasher actually reduced water consumption by 74%, that's a lot of water. A double win for efficiency. You reduce your household water consumption and contribute to environmental sustainability.
You will also get cleaner crockery when washing at 60oc. Kind on your hands as they will not be exposed to the washing-up detergents.
Of course, you will get these benefits if you economically use your washer. I am currently using mine twice a day. I tend to accumulate a lot of crockery and cutleries in the mornings and the evenings.
When buying your dishes, make sure they are dishwasher-proof. Remember to add dishwasher salt and rinse aid. These will make a massive difference to the final outcome of the plates.
You have to research and buy the best dishwasher machine for your family. You must consider the type of dishes and cutlery you purchase, e.g., can they be cleaned in a dishwasher? There is a system, a supply chain of thoughts and actions to reach your final destination.
Experience has taught me that three things must be put into the dishwasher: – the tablet, dishwasher salt and rinse aid. I've had glasses that started transparent, and within three months, they were white as snow, only because I missed out on the salt and rinse aid.
As I write this article, the dishwasher, dishwashing, and laundry machines are running. So, I'm using this time to write this blog article.
Every Entrepreneurial Parent Should Invest in a Vacuum Cleaner
Now it's time for the magical vacuum cleaners. If you want to free up time to work on your online business, you need tools to help you increase your efficiency in managing household chores and your online business. You need to invest in a vacuum cleaner.
I used to have a massive vacuum that was just impossible for me to take up and down the stairs on a daily basis. I hardly vacuumed the house; instead, I had a small broom that made the whole experience meh!
I now invest in the light handheld cordless vacuum cleaners that I can use for my floors, carpets, stairs, shutters, in between the sofas.
The next vacuum investment for me is the robotic vacuum cleaners. So, I can invest in myself as my little robot vacuum cleans my house.
As a savvy shopper, I await for more manufacturers to develop and crowd the market with these robot vacuums. The competition will result in lower prices.
Clothes washed, dishes sorted, house vacuumed, you only need to recommend that everybody flushes the toilet. I think it's safe to say that your home environment will be conducive for you to run your online business effectively.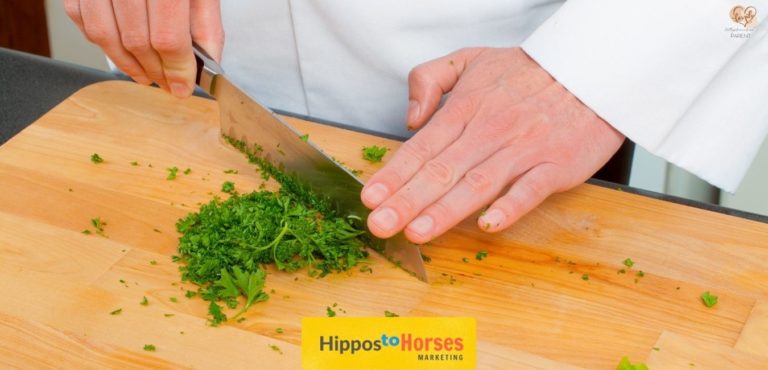 Every Entrepreneurial Parent Should Batch Food and Content Production.
In a previous blog, we spilt the beans on how you can consistently produce content. You can read the blog article here.
Why is it important to prepare meals for our family? Entrepreneurial parents, our lives get extremely busy, making it difficult to take time out for important things such as meal planning. Planning your meals is an excellent way for you to reduce food waste and save on your grocery bills while helping the environment. Meal planning enables you to be more efficient at deciding the quantities of meals you and your family will consume, and this keeps you from throwing away food.
Did you know meal planning is the crucial element for your family to be successful when trying to consume healthier meals? A lack of meal planning can lead to that quick trip to the drive-thru fast-food chain or a call for delivery pizza.
Make a routine of cooking in bulk. One day a week, especially meats that are not prone to developing toxins due to too much handling, cook them in batches, put them in containers and freeze them. You can also batch prepare your beans and lentils. I have seen on YouTube individuals who batch prepare veggies and rice. So, feel free to batch as much food as possible, which frees up your time.
Automate the batching process. Automation, when done strategically, will increase your efficiency and lessen the work burden. Yes, automation is a keyword here at Hippos to Horses Marketing.
Look for ways to make the cooking happen without you being present. You need a system of cooking that you set and leave – automation.
Remember to be very selective about the kitchen equipment you choose. Investment in High-speed blenders, Food processors, Instant pots, air fryers etc., as this stand-alone automatic kitchen equipment will help free up time to grow your business. Base your decision on the food you consume as a family and your budget.
Plan your meals in advance, batch prepare them and use kitchen equipment that allows you to free your time.
Every Entrepreneurial Parent Should Invest in Themselves.
Being a parent has prepared you to become a better entrepreneur than any other role you could have found for yourself working for someone else.
For many Entrepreneurial parents, your most significant investment comes from putting your best efforts into your family and business. You invest vast amounts of time, money and energy in building a strong family and a growing company.
The fact that you have started an online business, you have already invested in yourself. That means you no longer have to share the value you create; it belongs to you.
But you are also human and need time to do things you love. Do you have any hobbies? When was the last time you did something for yourself?
As a parent with younger children or with a family member who needs more of your time, it can be challenging to get time to pursue activities that build you up.
Let's all accept that being imperfect is perfectly fine. And be okay when things are not going according to plan. And also, choose to always really be resilient and keep pursuing your dreams until you achieve them. Be kind to yourself in the narrative you feed yourself and the quality of content you choose to consume. Last but not least, every day, take a moment to enjoy the view.
Take some time to make a cup of tea or a bag of coffee and sit down and enjoy every sip. Savour this moment. My challenge for you is to do something, anything just for you. It doesn't need to be big and audacious could be as simple as enjoying the process of preparing your favourite beverage, taking a long walk around your neighbourhood, crafting, repairing or repurposing old engines or old clothes. Make time for some me time.
Final Thoughts on What Every Entrepreneurial Parent Should Have Before Starting a Home-Based Business.
Hippos to Horses marketing developed the 'Parent Who biz' Framework. The Framework is a step-by-step process comprised of a series of intentional value-adding steps for yourself and your business. The Framework enables you to use your experience or current knowledge to serve someone to live a better life today. It helps you to discover what you are as an individual.
In an ideal world, every entrepreneur or parent should have the support and help to pursue their dreams of being present for the family while pursuing their dreams of owning and running a business.
But we do not live in an ideal world. My advice is if you can afford to invest in household appliances that make your home life more manageable, then go ahead and invest.
You can build on your household gadgets repertoire slowly over time. You will have started a process of using your time on quality activities.
So far, I have not mentioned a laptop as a tool you will need at home to succeed as an entrepreneur. Because something else needs to be in place before you can truly flourish as a home-based business, you must manage the house and all its responsibilities. You must have a well-organised house, not a perfect house. But something conducive for your family.
Who knew as an entrepreneurial parent a well-ordered house is a pillar for your entrepreneurial journey? It's the simple things in life that matter. We get to clean the house. We get to cook the meals, and we get to run the business in this imperfect world.
If you can work out a way to free your time and use this time to improve yourself, value yourself and ensure that you are in optimal health. You will not only be happy but your will release your creativity: positively impacting your company.
In addition, you will achieve a state of mind that engenders you to build and stay connected to the most important people in your life
If you liked this article and want to continue to receive similar content and strategies for running an online business from your home, then consider joining our weekly digest click on the link here to subscribe
How to start Your Dream Online Business and Still have the Time Freedom to Do Life !
You can now have the Time and Flexibility Freedom You Desire.
An Outlet to Express your Creativity . The Ability to Earn Extra Income .All from the Comfort of Your Home
Start Now !